For over 200 years, PZU Group has done its best to meet expectations and keep its customer services at the highest level.
We respect all principles included in the Code of Good Insurance Practices introduced by the Polish Chamber of Insurance.
Client relations
In order to ensure safety and guarantee top quality cooperation to our clients and other stakeholders, PZU is constantly analyzing data from all available communication channels and other information sources. The conclusions drawn from such analyses allow us to continually improve our business processes and relations with our clients. The tools used by PZU to analyze the clients' needs and expectations include the following:
client satisfaction surveys

– PZU and PZU Życie hold regular and advanced surveys concerning customer satisfaction and loyalty. PZU Group conducts satisfaction surveys during every process and in every sales channel. That helps us to gain even better understanding of the market. The surveys were carried out among over 40 thousand participants and their results allowed not only to better determine the clients' needs but also indicate organizational strengths and identify the areas for improvement and change. The 2016 surveys showed that the satisfaction level among PZU clients who benefited from the claims handling process managed by PZU Group or received payment of benefits within the last 12 months was 8 p.p. higher than at the competitors. The Net Promoter Score (NPS) among Group's clients was at the level of 7%1. Among LINK4 clients, NPS amounted to 6% and was by 4 p.p. higher than that of the competition on the direct market2 .;

customer service quality survey

– PZU regularly examines the quality of customer service in PZU branches and through PZU agents and partners. Conclusions from these observations are used to prepare training programs in customer service, including training for the agents and partners, in order to ensure constant improvement of the service quality;

meetings with clients

– PZU regularly meets with its clients and asks for their opinions concerning service quality, manners of communicating with them, marketing materials, or social activity; In PZU, the client's opinion serves as an important element in building the offer and service standards;

social media and clients' complaints

– PZU communicates with all stakeholders e.g. via expert blogs or social media, such as Facebook, Twitter, Linkedin or Instagram. Such platforms enable better communication with a diversified audience and thus allow for better identification of the areas for improvement. On the other hand, using modern communication channels strengthens the image of PZU as a customer-friendly and contemporary company, which welcomes comments and encourages discussion with its stakeholders. "We want to be where our clients are";

audits of the quality of communication with clients

– PZU audits the language of communication with the clients together with the Department of Plain Polish Language at the University of Wrocław. It checks whether the communication is effective, friendly, and understandable, and also whether the language used is the same as the one the client writes in. In this case, it is important to study communication in the social media, which is gaining popularity as a communication channel;

data mining models

– advanced analytics supported by the practical business know-how of experts allowed for the development of models which effectively find information in data warehouses. Data mining models directly support all marketing and sales processes.
Most PZU branches are located in towns up to 15 thousand inhabitants and significantly contribute to the development of the towns and their communities
When providing our clients with best possible access to our services, PZU Group also tries to support local communities. Most PZU branches are located in towns up to 15 thousand inhabitants and significantly contribute to the development of the towns and their communities. Striving for high accessibility of its products and services, PZU – as the first insurer in Poland – has introduced customer service in Polish Sign Language in some of its branches. The service is provided in collaboration with Migam.org and facilitates a video connection with a translator via a tablet. The service is already operating in eight selected branches SEE. The solution implemented by PZU allows for a better and more comfortable service for the deaf and hard of hearing.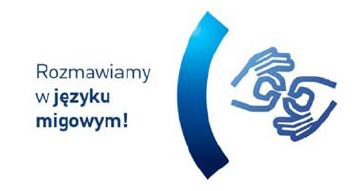 Relations with service providers
PZU focuses greatly on establishing good relations with its service providers and cooperators. In particular, Group focuses on ensuring best possible cooperation with its agents, providing them with support programs, training (e.g. Agent's Academy) and a new internal communication portal within the network of Group's agents. Candidates for agents are trained as well. On the other hand, PZU expects its suppliers, cooperators, and agents to respect all valid regulations pertaining to their scope of operations and clearly communicates this expectation to all its partners.
Cooperation with the industrial sector
The dynamically developing market environment forces continuous improvement of own products and processes and the adaptation of development strategies. Polish enterprises expect their insurance companies to offer excellent service and innovative solutions adapted to their demands. The PZU Lab research and development center has been established to meet these demands and resulted directly from PZU Group's strategy, which concentrates on development and innovative solutions. The project is aimed to increase the awareness of Polish companies in the scope of risk management and promotion of "good practices" among the clients. PZU wants to be a business partner with a strong expert position to not only provide insurance products but also advise its clients at every risk management stage.
Information security in PZU Group and in relations with stakeholders
PZU takes utmost care of the security of information it processes, including that entrusted by its clients and other stakeholders. As the leader of the Polish insurance market, PZU pays particular attention to protecting the information of its clients. It follows personal data protection regulations and all legal requirements concerning the legality of the processed personal details, database registration, and security of the IT systems used to process personal information.
PZU Group has internal procedures regulating the security of information, including the personal data of clients. In its relations with its agents, associates, and other cooperators, PZU requires that the top standards for protection of the interests of its clients are implemented, specifically when it comes to the legality of the data processing.
The Everest platform – the next step toward perfect relations with the clients
By implementing the new IT system, PZU Group has provided the sales team with knowledge allowing for better and faster understanding of the clients' needs in order to prepare comprehensive offers. See more
1 Monthly survey realized by GFK Polonia on the order of PZU. Presented data are an accumulated result of monthly measurements in the period between January and December, 2016.
2 Monthly survey realized by GFK Polonia on the order of PZU. Presented data are an accumulated result of monthly measurements in the period between January and December, 2016.